Hope is a Christian church!
We believe that Jesus is "the Christ". He is God the Son. He truly did rise from the dead and that makes all the difference for everyone forever!
Here are some basic spiritual truths that the Bible shares:

The Bible shares a story of how God created a good world, and defined good and right, and gave mankind a stewardship role in caring for this world and each other.
However, humanity chose to define good and right for themselves and has broken away from a pure trust relationship with God the Father.
This self centeredness deep inside us is called "sin". It comes out in differing ways but the bottom line is that it separates us from God's pure, perfect presence.
Sin cannot exist in God's presence.
So... sin separates us from God and leads to death.
God promised to restore the broken relationship with mankind through a Savior.
Jesus lived on earth without sin. He faced death sinless, and through His death and resurrection He conquered this problem.
Now, through a relationship of "faith" in Him all people have the path to the "perfectness" of heaven opened up to them!
We are restored to "rightness" not by being perfect.... but by Jesus putting his "rightness" into us.... through faith.
All are invited to live in God's presence for all eternity! Not because of anything we have done, but through faith in Jesus as our SAVIOR!
About "Lutheran"
There are three phrases that are frequently used to summarize much of our Lutheran teachings about our Christian faith:
Grace Alone. Even though we don't deserve it, out of love, God has provided the free gift of the path of forgiveness. We have the gift of being "in right" with God (righteousness) through believing in Jesus.
Faith Alone. It is through a relationship of faith in Jesus as Savior that a person has the gift of eternal life and forgiveness offered to them.
Scripture Alone. The Bible is the inspired Word of God, to be used for teaching, we can trust in His Word. Our relationship with God, the plan of salvation, and Jesus as Savior of the world are all revealed to us in His Word.
Why "CHURCH"? Can't I just have my own relationship with God and be my own church?
A couple of key points to answer this are 1) In the Bible we see clearly that God gives different talents and gifts to people and then asks them all to team up together as a church family. 2) Yes, we are each in a personal relationship with Jesus as our Savior. But, by taking advantage of the opportunity to be a part of a local church we can then nurture and develop that relationship.

Below is a link to a great radio site for Lutheran listening!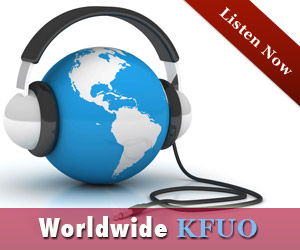 Photo Album Gallery Place Holder - Please wait while the Photo Album loads. If the album does not show, please refresh the page to try again.